MISERABLE COW GIFTSET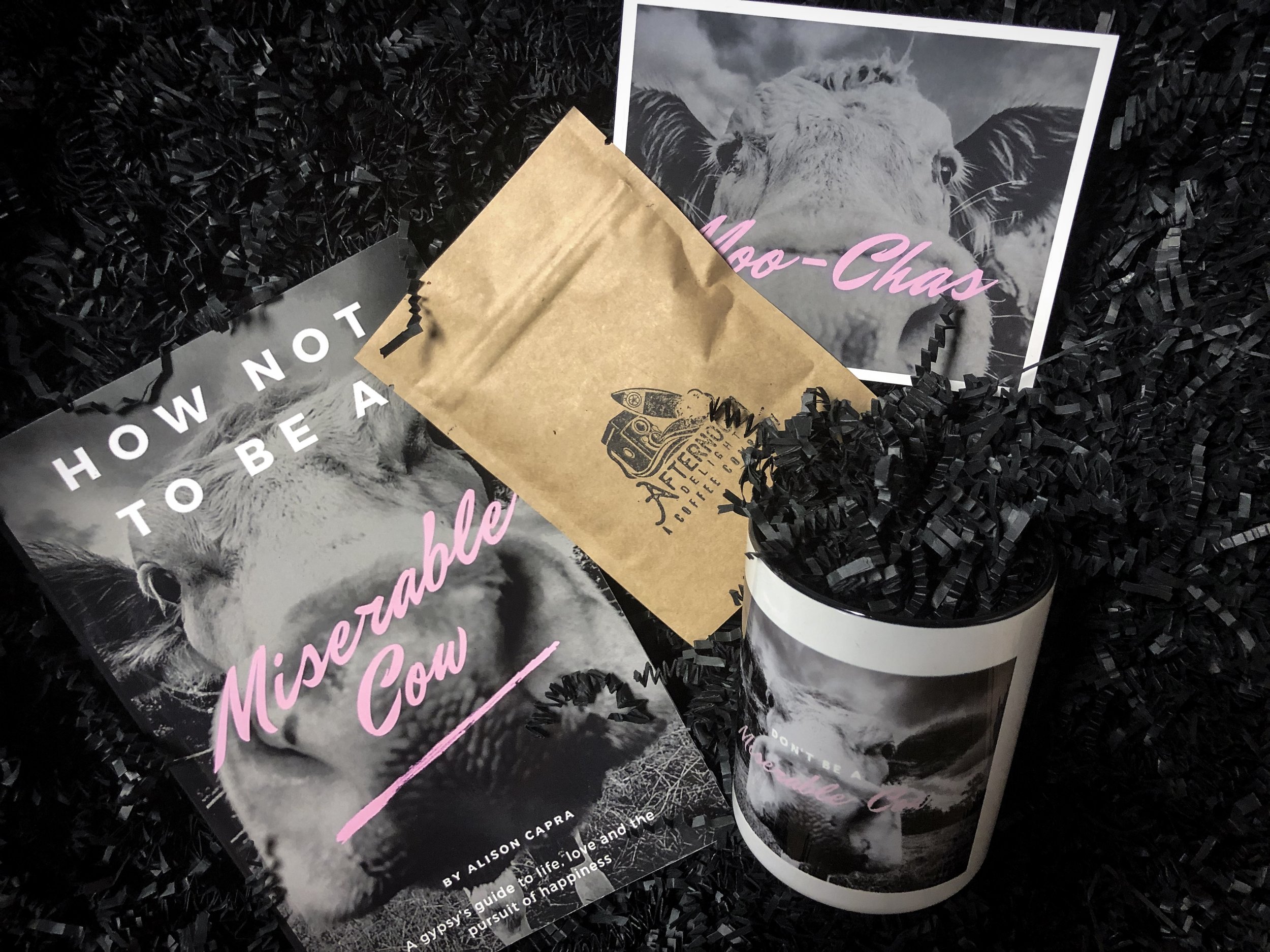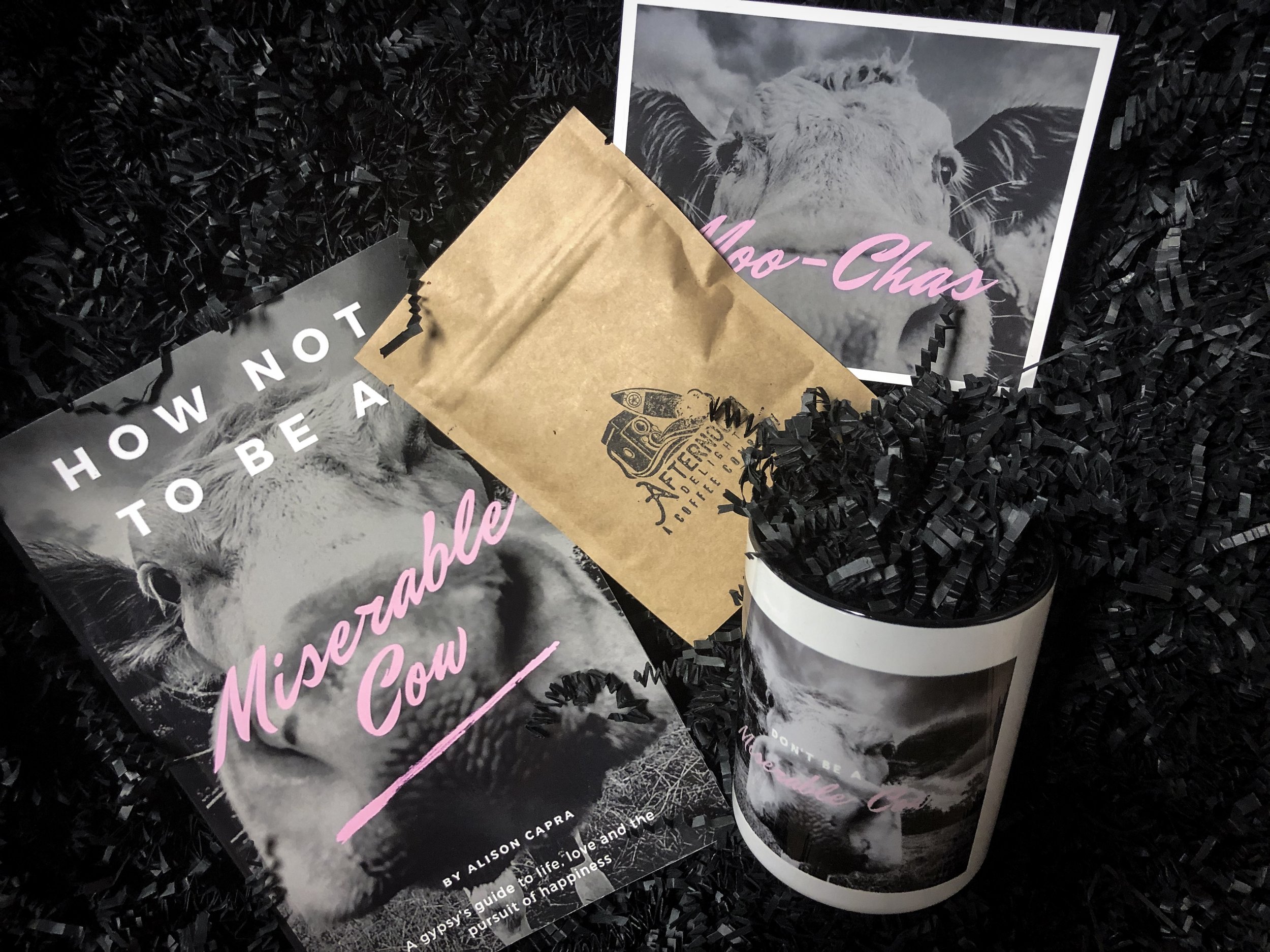 MISERABLE COW GIFTSET
You just hit the jackpot. The perfect holiday gift for the lady in your life.
Get an signed copy of How NOT to be a Miserable Cow. A gypsy's guide to life, love and the pursuit of happiness with YOUR choice of a BABE mug or a cow mug! A daily reminder NOT to be miserable and enjoy the journey.
Each gift set purchase comes with a complimentary sample of Afternoon Delight Coffee.
*This giftset will be shipping by Dec 3rd